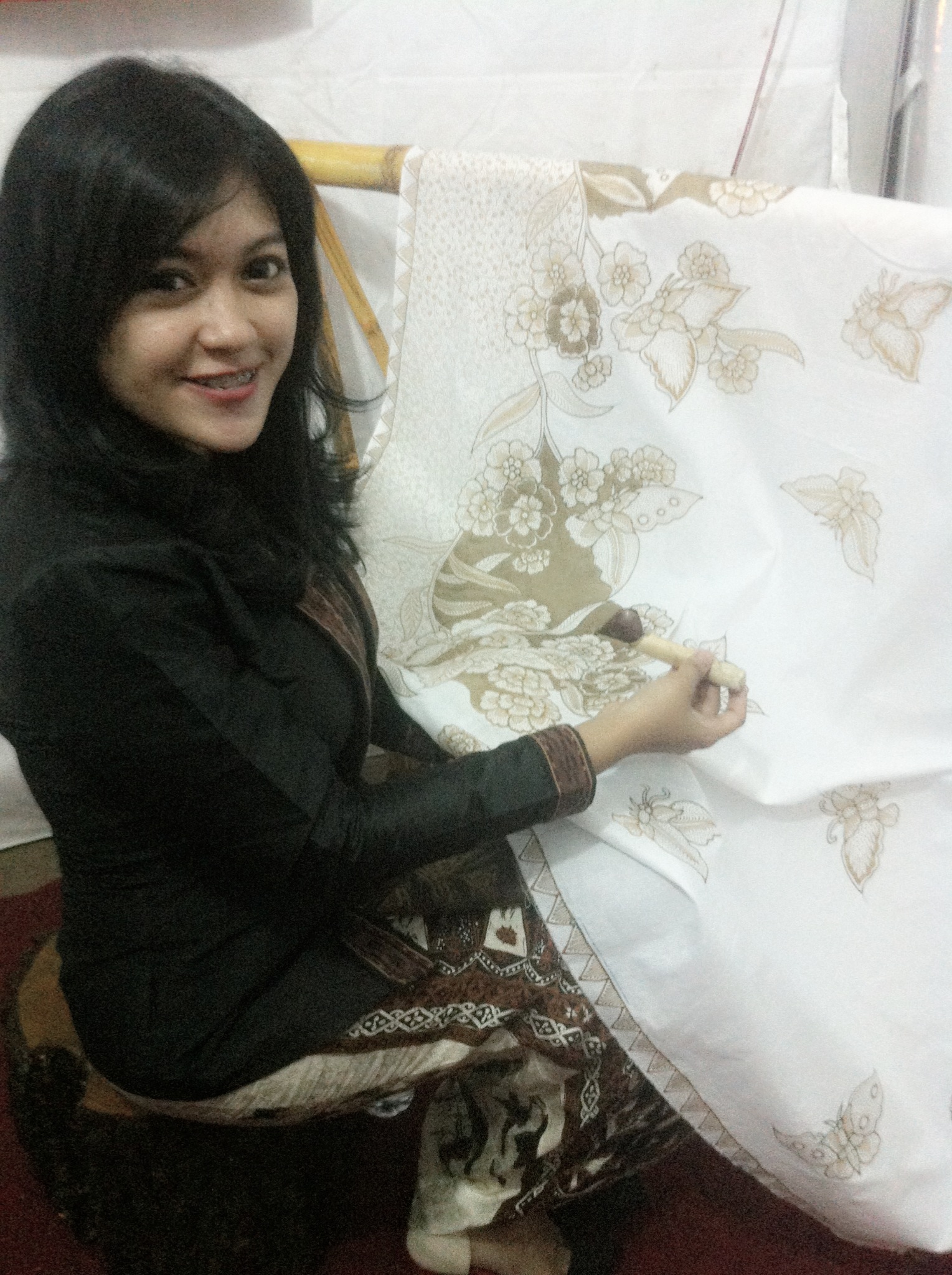 Sayembara Ekspedisi Batik Palbatu
20 Jan 2015, oleh Uncategorized
di
Ada yang tahu tentang sejarah batik?
Kata "Batik" berasal dari gabungan dua kata bahasa Jawa: "amba", yang bermakna "menulis" dan "titik" yang bermakna "titik".
Batik adalah salah satu cara pembuatan bahan pakaian. Selain itu batik juga merupakan teknik perwanaan kain dengan menggunakan malam untuk mencegah pewarnaan sebagian dari kain. Batik juga merupakan kain atau busana yang dibuat dengan teknik pewarnaan dengan menggunakan malam, termasuk penggunaan motif-motif tertentu yang memiliki kekhasan.
Sejak tahun 2009, Batik Indonesia ditetapkan sebagai Warisan Kemanusiaan untuk Budaya Lisan dan Nonbendawi (Masterpieces of the Oral and Intangible Heritage of Humanity).
Ternyata di Jakarta juga ada kampung batik loh! Tepatnya di daerah Tebet, Jakarta Selatan. Mau tahu tentang uniknya Kampoeng Batik Palbatu dan ikut keseruan mendata motif-motif batik Palbatu bersama tim Ekspedisi Sobat Budaya Jakarta? Yuk ikut Sayembara Data Budaya dan menangkan kesempatan untuk ikut Ekspedisi Batik Palbatu dan mendapatkan souvenir menarik dari Sobat Budaya Jakarta!
Caranya? Gampang banget! Kamu tinggal submit data budaya Indonesia ke Perpustakaan Digital Budaya Indonesia di laman www.budaya-indonesia.org. Sayembara Data Budaya berlangsung sejak 20 – 27 Januari 2015.
Tunjukkan data budaya yang kamu submit dengan mention @SobatBudayaJKT 😀
 Yuk mulai mendata budaya tradisi Indonesia 🙂
Ditulis oleh Siti Wulandari